Trying again with the blog thing. My
last one
was a bit too dark and doesn't really reflect me, as I am. (opens in a new window, if you're interested.)
My name, for the sake of internetz-world, and any number of people or robots that might come across the words flying across it, is Portia Confidential. :-D Safety is important to my Mom.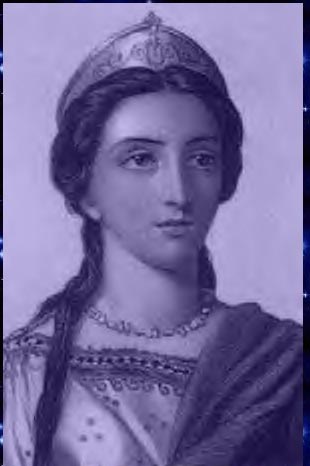 Who is Portia? She is the goddess of Justice. She carries the scales in her hands. I personally identify with this symbolism very much so, because by birth I am a double libra, and I feel that I am trying to play in a world with an uneven field. I'd like to make that field more even, if I can. Uh, in the past my depression has caused me to lash out unfairly to the people I love the most. I apologize, from the bottom of my heart, where I am continuing to work on that part of me that might have pushed any number of you away from me. I am consciously attempting to become better, and not treat you unfairly, because you all deserve love.
Here is a cool nifty link to Portia here
...(also opens in a new window....if you actually read this page, I'd Love to hear your thoughts.)
After talking with lots of people(including friends, families, strangers, therapists, and coach-like people) I have finally gotten to a point, where I recognize the depression I was in, and how long and steeped a depression it actually was(is).
But Today, Ladies and Gentlemen, I have recently come across a wide array of self-epiphanies, which today has turned into positive goal-making, for it seems, the first time in my life. Whoa. Portia's puttin on her big Girl pants now. {watch out, that woman-skirt might be next! ;) }
Goals for the next 30 Days:
Practice Qigong "Lifting the Sky" for 15 minutes, in the morning, and at night
Finish a Dear Friend's "powerbook" I am making in the hopes that she can feel some empowerment over the disease she has been plagued with
Send another Friend a Google Chromebook, to help her with school (Thanks, Vampire Killr)
Fix Johnny Cash-my car-Radiator and Tires
Sign up for Ink Lessons to prepare for a graphic novel I want to write and illustrate (with a woman who has actually worked for marvel and dc comics before!)
Make some $$
Paint a picture for Salon Utopia in Merrillville, IN
Do not fight with my boyfriend, do not get angry with myself or him
Get in touch with the people who asked me to help paint a mural
Finish my Art website, so I can sell/display my art online
Draw at least 2 times a week
Figure out costs/materials for renting a booth at the local farmers market for Caricatures
Continue Volunteering/Continue going to Dojo (Kung fu perhaps?)
Goals for the next 3 Months:
Quit Smoking.
Develop enough paintings for an art show
Start illustrating/writing Graphic Novel
Make a Dragon Eye sign for the local Hostel we stayed at upon moving to Florida
Attend cousins wedding on September 2nd in NWI
Get a Bicycle
Figure out what debts I need to pay to increase my credit score
Plan for paying back my student loans
Research and set up LFNU(Love Found Nation University) proposal and website-the "university" I want to set up that is free for everyone, and any age can attend (Big, Long-Time Dream)
Goals for the next 3 Years:
Move to Seattle, Washington, enroll in the University of Washington, and start pursuing a degree in Social Work
More Art and Art Shows
So, that is my list so far. Thoughts, comments, shout-outs, hey-yahs, and words or love and encouragement accepted graciously :) (or ideas for paintings, yadda yadda yadda.)
With Love,
Portia